Learn English > English lessons and exercises > English test #60123: Adverbs of frequency


Adverbs of frequency
Adverbs of frequency
always
+++++++++
nearly (almost) always
++++++++
usually, normally
+++++++
very often, frequently
++++++
often
+++++
sometimes
++++
occasionally
+++
hardly ever
++
rarely, seldom
+
never
0
--BEFORE a verb without an auxiliary:
I often go to school by bus.
I hardly ever watch TV.
--AFTER BE:
Peter is always late.
We are usually here in summer.

He sometimes plays football on Wednesdays.
--AFTER THE AUXILIARY :

I have often been to London.
I will never go to Mexico again.
--AFTER THE SUBJECT IN INTERROGATIVE CLAUSES:
Do they always walk to work?
Have you often seen such strange animals?
--AFTER 'NOT':
Peter does not usually get up before eight.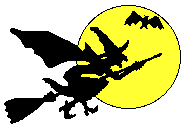 Why do witches always have brooms?





Twitter Share
English exercise "Adverbs of frequency" created by lili73 with The test builder
Click here to see the current stats of this English test [Save] [Load] [?]







---
End of the free exercise to learn English: Adverbs of frequency
A free English exercise to learn English.
Other English exercises on the same topic : Adverbs | All our lessons and exercises