Learn English > English lessons and exercises > English test #65294: Newspaper and bargain


Newspaper and bargain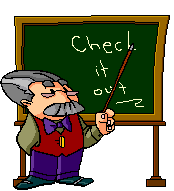 I have my own way of reading the newspaper, especially on weekends. I like to read the comics first. Ever since I can remember, I've enjoyed reading the funnies. They always make me laugh. Then I look at the newspaper's editorial. I don't always agree with the opinions stated on the editorial page, but it's good to know how other people feel about items in the news. And I always like to be up on the latest news events and what others think about them.
In yesterday's editorial, there was a thoughtful article by the editor of the paper. He wrote that he opposes the proposed law of road traffic, stating many reasons why he is against it. He was objective about the subject, stating both sides of the argument, but from his viewpoint, there are more disadvantages than advantages. He was very good at putting across his ideas, because his article was clear and easy to follow.

My favourite column is the one I read next. The author of this column sees the humorous side of everyday things and that's what he writes about.
This writer usually draws a funny cartoon to go along with his article, and today's picture really made me laugh.
Last of all, I read the amusement section to see what movies and plays are in town, and what special events are going on. That's how I come up with ideas on what to do each weekend.
For just less than 1€, I can be entertained and made to laugh, be informed on the latest news items, and have my weekend planned all at the same time. What a deal!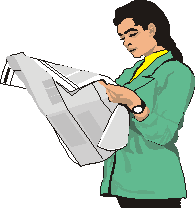 Twitter Share
English exercise "Newspaper and bargain" created by anonyme with The test builder.
Click here to see the current stats of this English test



Please log in to save your progress.
---
End of the free exercise to learn English: Newspaper and bargain
A free English exercise to learn English.
Other English exercises on the same topic : Newspaper | All our lessons and exercises