Learn English > English lessons and exercises > English test #67055: Present continuous


Present continuous
PRESENT CONTINUOUS (I AM DOING)
Etudiez ces exemples :
Sarah is in her car. She is on her way to work.
She is driving to work.
This means she is driving now, at the time of speaking.
The action is not finished.
Am/are + ing is the present continuous:
| | |
| --- | --- |
| I am = (I'm) | driving |
| He/she/it is = (he's etc) | working |
| We/you/they are = (we're etc.) | doing etc |
I am doing something = I'm in the middle of doing it; I've started doing it and I haven't finished yet.
Please don't make so much noise. I'm trying to work. (not 'I try')
Where's John? He's having a shower. (not 'he has a shower')
Let's go out now. It isn't raining any more.(not 'it doesn't rain')
(at a party) Hello, Jane? Are you enjoying the party? (not 'do you enjoy')
What's all that noise? What's going on? (=what's happening)
The action is not necessarily happening at the time of speaking. For example: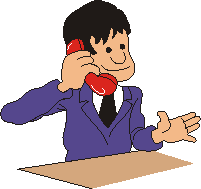 I'm reading a really good book at the moment. It's about a man who…
John is not reading the book at the time of speaking.
He means that he has started it, but has not finished it yet.
He is in the middle of reading it.
You can use the present continuous with today/this week/this year etc. (periods around now);
You're working hard today. (not 'you work hard today')

Yes, I have a lot to do.

The company I work for isn't doing so well this year.
We use the present continuous when we talk about changes happening around now, especially with these verbs:
get / change / become / increase / rise / fall / grow / improve / begin/ start
Is your English getting better? (not 'does your English get better')
The population of the world is increasing very fast. (not 'increases')
At first I didn't like my job, but I'm beginning to enjoy it now. (not 'I begin')

Twitter Share
English exercise "Present continuous" created by anonyme with The test builder.
Click here to see the current stats of this English test



Please log in to save your progress.
---
End of the free exercise to learn English: Present continuous
A free English exercise to learn English.
Other English exercises on the same topic : Present | All our lessons and exercises