LISTEN
Useful idioms:
To listen in on  = To wiretap
He wouldn't listen.   
You have been listening to tales.  
I made him listen to reason.
Listening to you ….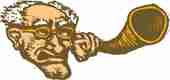 HEAR
Useful idioms:
To overhear
Within hearing

He was refused a hearing.

You haven't heard anything yet!  

I won't hear of it!  

He has not been heard of since.

It was said in my hearing.

Hear me out!  

You heard !

I could hardly make myself heard!

Let me hear how you get on.

I have heard a great deal about him.

I never heard of such a thing!

Hear + preposition:
To hear of …

To hear about …

To hear from