Learn English > English lessons and exercises > English test #83330: Public speaking


Public speaking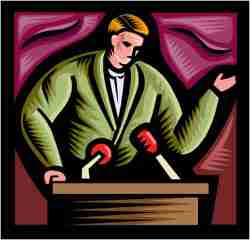 Public speaking
Before starting
Shall we get started?
I am afraid xxx can't be with us today.
Let's get down to business!
Can you all hear me?
Can everyone see the screen?
Has everyone received a copy of the agenda?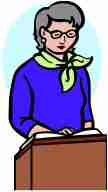 Thanking listeners for being there
Ladies and Gentlemen, good morning.
Thank you for coming (in such large numbers / so many) today.
Thank you for giving me the floor
I would like to begin by thanking xxx
I would like to express my joy …
It's my honor to …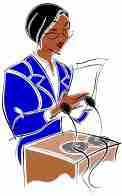 Introducing one's topic
Let me begin my presentation by ….
Let's start with the first item on the agenda.
I suggest we start with …
I am going to present …
First I would like to talk about …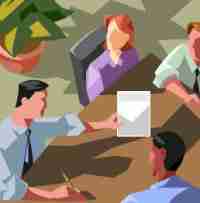 Expressing a viewpoint
I speak on behalf of xxx.
I would like to give the floor to xxx
I would like to hand over to xxx
All those in favour, raise your hands.
Would anyone like to add anything?
If you have any questions, I'd be happy to answer them.
Let me put this another way.
I don't quite follow you.
What exactly do you mean?
Sorry, I think you misunderstood what I said.
I tend to think that …
Are there any more comments?
Excuse me for interrupting.
Get to the point please.
I am afraid we are getting sidetracked.
Could we stick to the item?
Let's get back on track, shall we?
Let me go over the main points.
Shall we leave that item?
We are running short of time.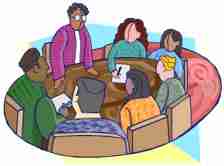 Closing the speech
I would like to wrap this item up.
That concludes our business for today.
I declare the meeting closed.
Thank you all for attending.
Let's set a date for the next meeting.
Thank you again.

Twitter Share
English exercise "Public speaking" created by bridg with The test builder. [More lessons & exercises from bridg]
Click here to see the current stats of this English test



Please log in to save your progress.
---
End of the free exercise to learn English: Public speaking
A free English exercise to learn English.
Other English exercises on the same topics : Speaking | Methodology | All our lessons and exercises