Twenty-one metres beneath the streets of London was a railway which once ran 10.5 km from Paddington to Whitechapel.
Small electric trains were used to carry the mail-bags and move them between sorting offices.
There were no drivers. A man moved switches to make the trains stop and start in tunnels that were only 2.4m wide in places.
This railway worked very like a toy. It was in operation in December 1927.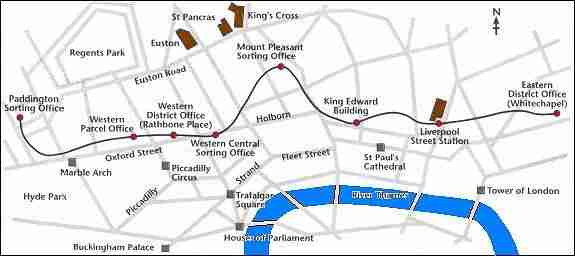 At that time it was a solution to a very serious traffic problem. It had eight stations.
But in 2003 five sorting offices had been relocated and only three stations remained in use.
This railway had become too expensive. It was taken out of use in May 2003.