Learn English > English lessons and exercises > English test #87299: Expressions with the word LINE


Expressions with the word LINE

Oooh! What should I say now? I have forgotten my lines!
fall into line =to agree with or become similar to someone or something else
be on the line = two meanings: 1) at risk 2) on the telephone

be in the firing line = to be in a position where people can criticize or blame you

in the line of duty = while working
step/be out of line = behaving in a way that other people do not approve of
somewhere along the line = at some moment during a relationship or process

take a hard line = a strict policy or attitude

fall for something hook, line and sinker = fall for something completely
walk/tread a fine/thin line = to be in a difficult or dangerous situation where you could easily make a mistake
on the right lines = generally correct
line of thought/argument/inquiry = a way of thinking, talking, or finding out about something

to forget your/one's lines = in the theatre, the words that an actor says in a performance

line of vision = the direction in which someone is looking

line of business/work = a type of work or area of interest

further along/down the line = at a later stage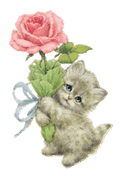 Enjoy the exercise! You are on the right lines.

Twitter Share
English exercise "Expressions with the word LINE" created by anonyme with The test builder.
Click here to see the current stats of this English test



Please log in to save your progress.
---
End of the free exercise to learn English: Expressions with the word LINE
A free English exercise to learn English.
Other English exercises on the same topic : Idioms | All our lessons and exercises