Learn English > English lessons and exercises > English test #87874: Expressions with the word SAY


Expressions with the word SAY

Say no more! I know I am a famous artist.
If I may say so = used for introducing a personal comment, when you know that the person who you are speaking to may find this offensive

(just) Say the word = used for telling someone that you are ready to do something for them as soon as they ask

Say no more = used to say that you understand exactly what somebody means or is trying to say, so it is unnecessary to say anything more

That's/it's easier said than done = used for saying that something is a good idea but will be difficult to achieve

Go without saying = to be completely obvious or true

Have something, nothing, etc. to say for yourself / what have you to say for yourself? = used to ask someone to explain why they have done something bad

Having said that / that said = despite what has just been said

I must say = used for emphasizing a statement

Let the world say what it will = wait and see, don't contradict anyone

Say your piece = to say what you really think about something

Say when = used for telling someone to tell you when you have given them enough of something, especially food or drink

That is to say = used for explaining something that you have just said in a more exact way

There's no knowing/telling/saying = it is not possible to know what will happen

To say the least = used for saying that you could have expressed something in a much stronger way

You can say that again = used for expressing strong agreement with what someone has said

What do/would you say (to something/doing something) = would you like something/to do something?

What/whatever somebody says, goes = a particular person must be obeyed

When all is said and done = when you consider the whole of a situation, and not just one aspect of it

Who can say = used for saying that no one knows the answer to a particular question or knows what will happen in the future

You don't say! = used to express surprise

Say cheese! = used to ask somebody to smile before you take their photograph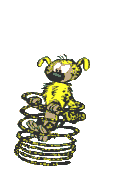 I must say that I am happy!

Twitter Share
English exercise "Expressions with the word SAY" created by anonyme with The test builder.
Click here to see the current stats of this English test



Please log in to save your progress.
---
End of the free exercise to learn English: Expressions with the word SAY
A free English exercise to learn English.
Other English exercises on the same topic : Idioms | All our lessons and exercises