Log in!


Click here to log in
New account
4 million accounts created!
JOIN our free club and learn English now!


GREAT!
Get a free English lesson every week! 2 MILLION subscribers!
Click here!
Partners:
- Our other sites
Learn English > English lessons and exercises > English test #89985: Merchant Marine


Merchant Marine
The Merchant Navy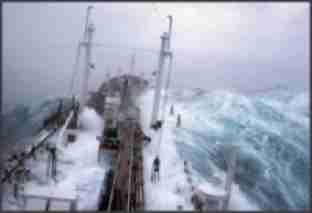 The merchant fleet
A merchant ship
A steamship, a steamer
A motor ship(MS), a motor vessel(MV)
A cargo-boat
A coaster
A collier
A tanker
A bulk carrier
An ore carrier
The engine
The propeller
A paddle steamer
The funnel
The hull
The keel
The stem
The bow
The stern
A hold
Watertight
Watertight door
The cargo
The freight
To stow
The ballast
To load
To unload, discharge
A crane
To steer
The tiller
The helm
The wheel
A sailor
The master
The skipper
The mate
An anchor
The bows
Starboard
Port
An anchorage
The draught
The lead
To sound
To drop anchor
To weigh anchor
To fly the flag of
The ensign
The crew
The watch
The compass/compasses
A chart
To take a fix
A knot

Twitter Share
English exercise "Merchant Marine" created by tizeph with The test builder
Click here to see the current stats of this English test



Please log in to save your progress.
---
End of the free exercise to learn English: Merchant Marine
A free English exercise to learn English.
Other English exercises on the same topics : Jobs | Journeys | All our lessons and exercises