Learn English > English lessons and exercises > English test #90786: Formulaires administratifs


Formulaires administratifs
FILLING IN FORMS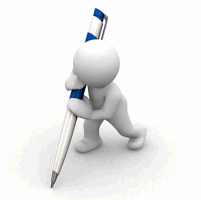 Orders
Please, read the guidance notes for applicants before completing the application form.
Complete the application.
Please, complete reverse side.
Answer all questions on the form.
Make sure it is complete.
Make sure you complete each section.
Only complete this section if ….
Please give details of all applicants.
Please, check all that applies.
Give full details below to any of the questions that you have answered YES.
If YES, please, provide details below.
Please, give date and location.
Please indicate your choice by deleting the words which do not apply.
If you have any request or comment, please, write in the remarks area.
Sign and date the form.
Attach a separate sheet if necessary.
Further information may be required.
Further details
Mail or fax it back to us.
Put your completed form in a sealed envelope marked with your name and return it to …
If your application is missing information or is not signed and dated we'll have to follow up with you and it will take longer to process your application.
Processing of the application normally takes 1_8 weeks from the date of receipt of the application. Certain cases may take more time.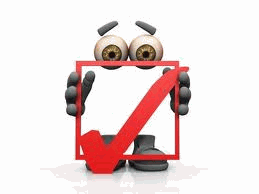 Declaration and authorization
Have you ever been convicted in final judgment by any court, military, or administrative body?
To the best of my knowledge and belief, I have never received a prison sentence in this country or elsewhere.
I do not authorize the release of personal information.
Please, provide written evidence that you have a right to permanent residency in (country)
The information that I have given in this form is correct and complete to the best of my knowledge and belief.
I certify that to the best of my knowledge, the information on this form is true.
I hereby certified that the information provided on this application is accurate and complete. I understand that incomplete, inaccurate or false statements may cause my admission or registration to be rescinded.
You declare that the information you have provided in this application is truthful, complete and accurate.
Personal information we collected may be used only for training service purpose, like course administration and course guide delivery.
Contact us as early as possible if changing of information.
USEFUL WORDS:
Identity

Surname /Last name/ family name
(Mr, Mrs, Miss (or Ms*(1))

First name

Middle name

Full name

Title (Professor, doctor …)

Date of birth

National insurance number

Nationality

Address

Street

City

Postal code

Country

Place of location

Telephone number

Fax number

Email / /contact email address




Marital status

Single

Married

Widowed

Divorced

Separated

The family consists of …
members among which

… are adults
… are boys aged … years
… are girls aged … years




(1) Ms = Miss / Mrs

General medical questions

Weight

Height

Vaccination

Date given …

Date 1rst / 2nd shot given …

Date read …

Result ….

Chest Xray
Date taken …
Result …

Personal health history

Physician's name and stamp.

Physician's name and address.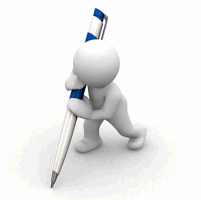 EXERCISE
Please, complete this form (questions contain : ♦)

Twitter Share
English exercise "Formulaires administratifs" created by bridg with The test builder. [More lessons & exercises from bridg]
Click here to see the current stats of this English test



Please log in to save your progress.
---
End of the free exercise to learn English: Formulaires administratifs
A free English exercise to learn English.
Other English exercises on the same topics : Speaking | Find the word | All our lessons and exercises