Learn English > English lessons and exercises > English test #91804: Plural: Nouns ending in -ff, -f, -fe


Plural: Nouns ending in -ff, -f, -fe
Plural: words ending in -ff, -f, -fe
Buff
Cliff
Cuff
Dandruff
Distaff
spindle
Muff
Earmuff
Handcuff
Knockoff
cerono vs corona
Mastiff
Add an 's'. Same rule for words ending in -ffe.
Sheriffs
Giraffes
Either add: an 's'
OR : 'f' becomes 'v'
+ '-s'
Gulf, gulfs
Reef, reefs
Roof, roofs
Safe, safes
Belief, beliefs
Brief, briefs
Chief, chiefs
Proof, proofs
+ -ves
Calf, calves
Half, halves
Knife, knives
Leaf, leaves
Life, lives
Loaf, loaves (of bread)

Shelf, shelves
Thief, thieves
Wife, wives
Wolf,wolves










Both forms
Dwarf, dwarfs or dwarves
Handkerchief (s or ves)
Hoof ,hoofs or hooves
Scarf, scarfs or scarves
Wharf, wharfs or wharves
Compound words
wife => wives
housewife => housewives
midwife => midwives
knife => knives
penknife => penknives
pocketknife => pocketknives
shelf => shelves
bookshelf => bookshelves
wolf => wolves
werewolf => werewolves
midwife
Family names/ Surnames: the Smiths.
the Wolfs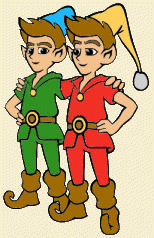 one elf, two elves
Exercise: write the plural of the words in brackets.
If there are 2 possible plural forms for a word, choose the solution '/' with the 2 words.

Twitter Share
English exercise "Plural: Nouns ending in -ff, -f, -fe" created by lili73 with The test builder. [More lessons & exercises from lili73]
Click here to see the current stats of this English test



Please log in to save your progress.
---
End of the free exercise to learn English: Plural: Nouns ending in -ff, -f, -fe
A free English exercise to learn English.
Other English exercises on the same topic : Plural | All our lessons and exercises