Learn English > English lessons and exercises > English test #106143: Such a strange trial ... 2/2 Mix of tenses


Such a strange trial ... 2/2 Mix of tenses
For this lesson, which I really want to adapt to a test that is different from others, I've decided to make you think a lot !

Here, I have mixed all tenses, modals, active and passive forms and what's unreal

, plus an 'if clause' to end 'decorating' it all !

As I go on telling my story, I will very often use the tense of narration : the simple past. You will find many, in the active and passive forms :
ex : They were like two peas in a pod ! ; The man she showed ... ; The counsel advised them to ...;

ex : She was asked to point at the culprit ! ; They were acquitted for lack of evidence !

* If an action started in the past and is still going on in the present, the verb must be in the present perfect : Have/has + Verb in the past participle

ex : Since Adams's release, Mrs Salmon has been very frightened.
* If an action happened (long) before a simple past, it must be in the past perfect simple (or in the past perfect in -ing) if you want to insist on the duration of the action :
had + verb in the past participle or had + been + verb + ing
ex : Mrs Parkers had been beaten to death.
ex : Adams's horrible eyes had been haunting Mrs Salmon !
* If you want to use a future, remember that it doesn't get on well with the past

... In this test, you'll need one in a particular context :
the 'potential if clauses ' - if the verb of the main clause is in the simple future, the verb of the subordinate introduced by 'if' will be in the present ( simple or perfect)
ex : If Mrs Salmon points at the culprit, he will be resentful to her forever ...
* You'll use the conditional : would + verb and the past conditional: would + have + past participle

ex : Adams would be happy to get away with it !
ex : Mrs Salmon would have been relieved to know that Adams was condemned to death !
* You will also have to use the modals : can => could which indicate physical or intellectual capacity (and permission in informal language,) and their pasts :
can /could have + past participle

ex : What could the judge do in such circumstances ?
ex : Since the night of the murder, Mrs Salmon hadn't been able to forget Adams !
* A structure that you don't know well : the unreal present = I wish + modal preterite indicates that the action is imagined, but isn't real ...

! the modal preterite of 'be' = 'were' (all along) .
ex : I wish I knew != I would like to know !
ex : They decided it was time they left ! = It was time to leave.!
Reading this lesson carefully, and thinking a little before choosing, it will be quite easy for you to succeed ... Go for it !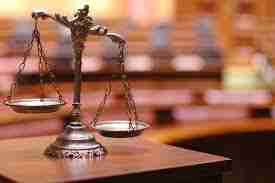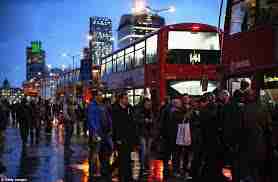 Offended Justice ... Then, it happened ...

Twitter Share
English exercise "Such a strange trial ... 2/2 Mix of tenses" created by here4u with The test builder. [More lessons & exercises from here4u]
Click here to see the current stats of this English test



Please log in to save your progress.
---
End of the free exercise to learn English: Such a strange trial ... 2/2 Mix of tenses
A free English exercise to learn English.
Other English exercises on the same topics : | Past | Plu-perfect | Find the correct tense | All our lessons and exercises