Learn English > English lessons and exercises > English test #107592: How to express consequence


How to express consequence
1) Consequences can be expressed using 'So that+ V' or 'so that+ modal auxiliary+ V':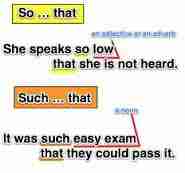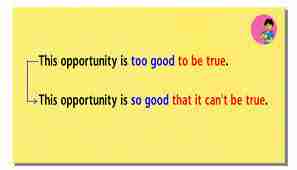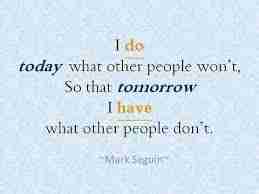 1) To express consequences, in sentences referring to the past, 'so that' or 'in order that' can be followed by should/ could/ would depending on the context and the nuance you want to convey.
- I spoke very clearly so that everyone could understand me.
- It was raining cats and dogs, so that the concert was cancelled.
- He refused to give an explanation so that I should/would be punished.
- He forgot to give an explanation, so that I was punished.
2) If the first part of the sentence, (expressing a cause) contains an adjective or an adverb, then a subordinate introduced by 'so (that)' or an infinitive proposition can be used.
- The entrance to that Park is very expensive, so that few people can afford it!
- My neighbour was so talkative as to repeat all your precious secrets. He was talkative enough to repeat all your precious secrets ... (He did it on purpose!)

- Your explanation is too complicated for me to understand. (mere statement)
3) If the cause is expressed with a noun, it is often preceded by such :
- He's such a star that every passer-by stares at him.
4) Many link words are used too in order to express consequences quite easily: that's why... / consequently.../ as a consequence.../ as a result.../therefore.../ If... then...
- He didn't pay his taxes in time, as a result, he was given a penalty!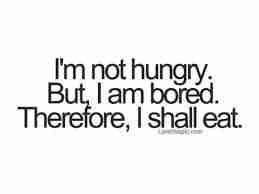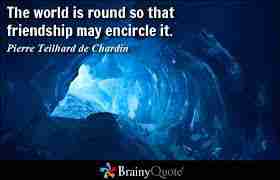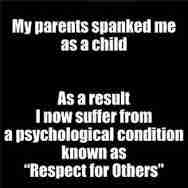 (Shall expresses a necessity)
Ready for the test ? Good luck to you !


Twitter Share
English exercise "How to express consequence" created by here4u with The test builder. [More lessons & exercises from here4u]
Click here to see the current stats of this English test



Please log in to save your progress.
---
End of the free exercise to learn English: How to express consequence
A free English exercise to learn English.
Other English exercises on the same topics : Speaking | Conjunctions | Linking words | All our lessons and exercises