Learn English > English lessons and exercises > English test #111912: Far... and its comparatives...


Far... and its comparatives...
FAR and its comparatives.

1. FAR is mainly used in the interrogative and negative forms.
- Is the hospital far? No, it isn't far from here, just a five minutes' drive.

2. A) In the affirmative form, it's better to use a long way (away from).
-" It's a long way to Tipperary, it's a long way to go..." (one of the songs of the British troops during World War One.)
- The petrol station is a long way away from here and I have to walk there because my car has broken down.

B) Yet, FAR may be used in the affirmative form after TOO, SO, and AS.
-You've gone too far, you must turn around.

BEWARE!


So far = until now

3. FAR. May become a comparative emphasizing an adjective: far older = much older
- by far + superlative = She's by far the best player in the team.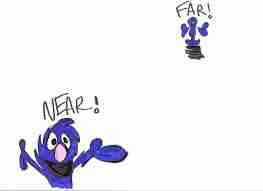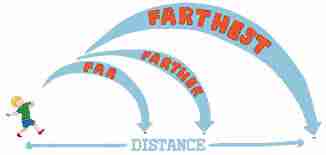 4. The comparatives and superlatives of FAR.
When speaking about a literal, concrete distance, the comparative is FARTHER...THAN... and the superlative is THE FARTHEST.
On the contrary, to express a figurative or an abstract distance, the comparative and superlative forms are FURTHER... THAN... and THE FURTHEST...

- Mary's home is farther away than Claire's (home) from school.
- You have to think further and try to understand this reasoning...

There you are!

In the following exercise, you'll simply have to choose the right form!


Go for it!


Twitter Share
English exercise "Far... and its comparatives..." created by here4u with The test builder. [More lessons & exercises from here4u]
Click here to see the current stats of this English test



Please log in to save your progress.
---
End of the free exercise to learn English: Far... and its comparatives...
A free English exercise to learn English.
Other English exercises on the same topics : Adverbs | Speaking | Comparisons | All our lessons and exercises