Learn English > English lessons and exercises > English test #118757: Phrasal verbs: to TAKE


Phrasal verbs: to TAKE
Among the most common verbs which are used to build PHRASAL VERBS, To TAKE, I TOOK, TAKEN is one of the most frequently used.
It gives birth to many verbs with new meanings.
| | | |
| --- | --- | --- |
| | | |
| To take after someone= ressemble | Take back | Take in = make smaller/ tighter |
| | | |
| Take out / take away | Take over= take control | Take off |
| | | |
| Take on = hire | Take up | Take down |
Different meanings:
I) Some particles have different meanings depending on the contexts:
1. * To take in a blouse= to make smaller, tighter
* To take in a cat = to adopt a (stray) cat
2. * To take back books (to the library)= give back
* To take back a promise= not to keep a promise
3. * To take off (a plane)/ (a company)= to start flying/ to develop.
4. * To take on a challenge
* To take on an employee= to hire an employee
5. * To take down notes
* To take down someone= to humiliate (to take down a notch= to scold)
* to take down enemies= to beat up.
II) ... and others:
a) - TO TAKE OUT:
* - Please, take out the rubbish before going to school!
* = invite out:
- Brian took me out to an Indian restaurant to celebrate my birthday.
* = to take out= (US); GB= to take away :
- To eat in or to take away?= GB/ To eat here, or to take out?/ or to go? = US
* = kill.
- A guy was hired to take out the witness before the trial.
b) TO TAKE OVER:
* to take control:
- I'm looking after the baby, but Carla will take over when she's back from work.
* = and in Politics/ or in Economics (companies):
- After the army took over the country, there were huge protests all over the world.
c) TO TAKE UP:
* = (when dealing with TIME or SPACE)
- This double bed takes up too much room; you should have a couch instead.
* = spend time
- After the army, he took up with a group of veterans and hung around with them all day long.
* = start studying.
- Sara took up studying Spanish after going out with Miguel.
III) and a few expressions:
- to take up with someone= to discuss with someone
- to take under your wing = protect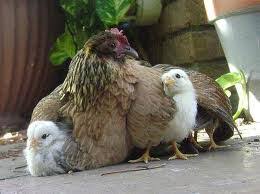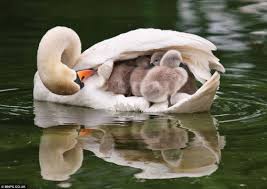 You have now all you need to form many different verbs, only using To TAKE. It's your move, now! Have a good test!



Twitter Share
English exercise "Phrasal verbs: to TAKE" created by here4u with The test builder. [More lessons & exercises from here4u]
Click here to see the current stats of this English test



Please log in to save your progress.
---
End of the free exercise to learn English: Phrasal verbs: to TAKE
A free English exercise to learn English.
Other English exercises on the same topics : Frequent mistakes | Particles | Prepositions | All our lessons and exercises