Learn English > English lessons and exercises > English test #120225: Vocabulary: ecology, protected species


Vocabulary: ecology, protected species
I'm sorry that, after the dreadful moments many countries have gone through in the last few weeks or months, I will deal with the "climate" again, with catastrophes, with future generations in danger,

with animals (huge ones or tiny ones ) which might be condemned to vanish... Yet, I fear some might grow weary of the topic or that others might be irritated...
I'm not careless and disconnected to nature, but I'm not an inconditional ecologist either... but I'm firmly decided to do my best in order to take on my share to Save our Planet. Therefore, here is what you need to read, and understand about this subject perhaps even to express your point of view.

---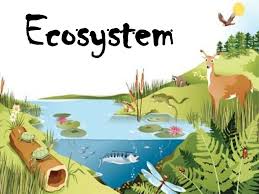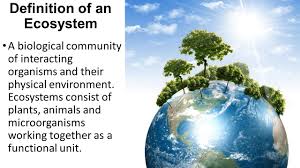 What's an ecosystem?
An ecosystem includes all of the living things (plants, animals and organisms) in a given area, interacting with each other, and also with their non-living environments (weather, earth, sun,soil, climate, atmosphere) ... In an ecosystem, each organism has its role to play. An ecosystem usually contains many different kinds of life. It also includes nonliving materials—for example, water, rocks, soil, and sand.
Anytime a stranger (living thing or external factor) is introduced to an ecosystem, it can be disastrous to it. The "intruder" can distort the natural balance of the interactio and damage or destroy this system. At present, and more insidiously for the latest decades our planet Earth has been showing its suffering; our climate, in all latitudes reminds us that man is THE predator. We thought that nature was available and free to serve us and feed us, a lot, always more, whatever the means used.
It's high time we helped nature to restore its balance. We must take actions to mitigate the damages which are harmful to nature. The following link will enable you to see how Great Britain is trying to act:
https://www.gov.uk/government/news/speech-climate-change-too-true-to-be-good
| | |
| --- | --- |
| The environment | Environmental |
| The ecosystem | An ecologist |
| Ecological | Conservation |
| To conserve/ preserve | A conservationist |
| To damage | To destroy |
| The climate change | Global warming |
| Greenhouse effect | Concentration of carbon dioxide |
| Landslides | Depletion of ozone layer |
| Freshwater | The ripple effect |
| The protection of beauty spots | A clean-up campaign |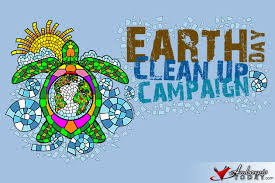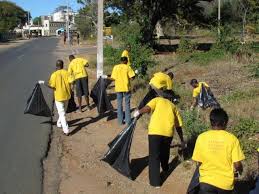 The first thing to do is clean up our environment to enable verges, brooks and ditches to play their roles...
How can you help preserve threatened species and the environment?
- Engage with the conservation community.
- Support those who fight against poaching and poachers
- Donations for injured animals
- Support high profile campaigns
- Visit National Parks but stay away from zoos and parks where animals are exploited
- Stop purchasing illegal wildlife parts and products
- Try to reduce our carbon footprint
| | |
| --- | --- |
| To survive | Survival |
| To be threatened with | Extinction |
| A species/ species | To be disastrous to |
| An endangered species | Extinct |
| An extant taxa (a taxon=> 2 taxa) | Extinct taxa (= groups) |
| Seal | Whale |
| Blubber | The food chain |
| To poach | A poacher |
| A predator | A prey |
| Ivory | A mammal |
| Sustainable development | Carbon footprint |
Iconic species such as rhinos, tigers, and elephants could face extinction in our lifetime.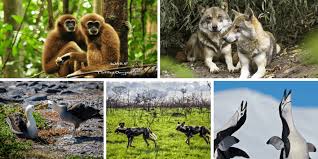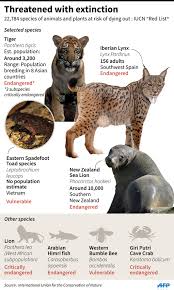 Endangered species Threatened with extinction
Keeping animals captive in cages or zoos, circuses, aquariums and parks where they are put on show and deprived of liberty, is no satisfactory solution to help endangered species. Besides, if we continue to emit greenhouse gases at the same rate as today, then by 2050 one million species across the globe are likely to vanish.

Let's simply remember that: "WILD ANIMALS BELONG IN THE WILD."
As for our Earth, its ressources aren't inexhaustible and we have to keep it clean and bountiful for ourselves and the future generations. We must adopt a proactive approach to mitigating and adapting to climate change.
Climate change is the biggest issue there is, the biggest threat to our economy, environment, health, way of life, our world and our future.

Twitter Share
English exercise "Vocabulary: ecology, protected species" created by here4u with The test builder. [More lessons & exercises from here4u]
Click here to see the current stats of this English test



Please log in to save your progress.
---
End of the free exercise to learn English: Vocabulary: ecology, protected species
A free English exercise to learn English.
Other English exercises on the same topics : Animals | Nature | All our lessons and exercises