Learn English > English lessons and exercises > English test #120278: Vocabulary: all sorts of pollution...


Vocabulary: all sorts of pollution...
In the preceding lesson test, we observed that our Planet, and its inhabitants, are facing real and great threats. Here, we'll try to identify these threats weighing on our children's future, and to see how we can limit their effects and consequences, or even better, stop them. Since the beginning of the Industrial Revolution, the inhabitants of Planet-Earth have been working to produce and consume more, always more, often to the detriment of natural resources (which will be used up) or of the natural defences of the Earth, which will be destroyed as an easy option: as a result, the climate is changing, the soil is poisoned, lands are sliding, rain forests are reduced etc. The most important issue to be solved is of course the POLLUTION caused by industrial development and human interventions. It has a drastic effect both on our Planet and on the people's health and well-being world-wide.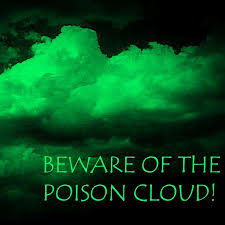 A cloud doesn't have to be black or loaded with poisonous particles to be extremely dangerous...
I) AIR POLLUTION is the contamination of air by smoke and harmful gases ( oxides of carbon, sulfur, and nitrogen.) How is our air polluted?
- Exhaust fumes from vehicles
- The burning of fossil fuels, such as coal, oil, or gas
- Harmful cleaning of products such as paint, plastic production...
- Radiation spills or nuclear accidents
Air pollution leads to asthma, allergies and other respiratory illnesses, cardiovascular diseases...). It produces acid rain, smog (= smoke and fog), soot and particles.
II) LAND POLLUTION is the degradation of the Earth's surface caused by a misuse of resources and improper disposal of waste). Examples of land pollution:
- Litter found on the side of the roads, in parks and forests
- IIlegal dumping in natural habitats
- Oil spills that happen inland
- Use of pesticides and other farming chemicals
- The damage and debris caused from unsustainable mining and logging practices
- Radiation spills or nuclear accidents
Land pollution is responsible for the damage done to the natural habitat of animals, deforestation, damage done to natural resources), and the general ugly-ing up of our communities. So let's stop being litterbugs!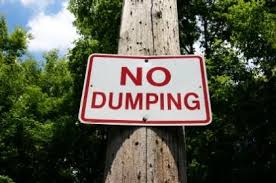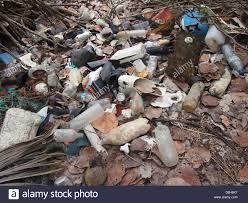 The land is mainly polluted because of direct actions of men
| | |
| --- | --- |
| To pollute | polluting |
| Air/ water pollution | marine pollution |
| To contaminate | contamination |
| Thinning/ depletion of the ozone layer | overfishing |
| Factory smoke | an oil slick/ an oil spill |
| Crop-spraying | a rubbish dip/ dump (= BE) |
| Acid rain (singular!) | a garbage dump (US) |
| Radioactive fallout | waste disposal |
| Water shortage | carbon footprint |
| To poison | to leak |
| Toxic | a poison cloud |
| A sewer | sewerage |
| Sewage | a sewage outfall |
| Noise pollution | decibels |
| Biodegradable | biofuel |
III) WATER POLLUTION:
Water pollution is the contamination of any body of water (lakes, groundwater, oceans, etc). Some examples of water pollution:
- Raw sewage running into lakes or streams
- Industrial waste spills contaminating groundwater
- Radiation spills or nuclear accidents
- Illegal dumping of substances or items within bodies of water
- Biological contamination, such as bacteria growth
- Farm runoff into nearby bodies of water, including chemicals, sewage, pesticides and fertilizers from agricultural runoff, or metals like lead or mercury.
783 million people do not have access to clean water and around 2.5 billion do not have access to adequate sanitation. Adequate sanitation helps to keep sewage and other contaminants from entering the water supply.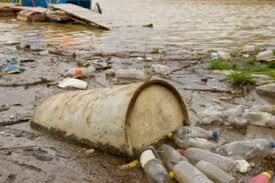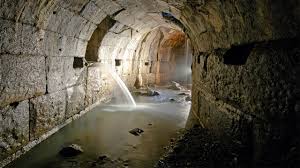 IV) OTHER FORMS OF POLLUTION.

* THERMAL POLLUTION = increase of the temperature caused by human activity. A few examples of this include:

Warmer lake water from nearby manufacturing using cool water to cool the plant and then pump it back into the lake=> destruction of freshwater fauna and flora. Temperatures increasing in towns (concrete and cars) cause discomfort to communities dealing with higher temperatures, and will affect plant-life in and around the area.

* LIGHT POLLUTION =

Light pollution is the brightening of the night sky preventing the visibility of stars and planets by the use of improper lighting. Some examples of what causes light pollution:




- Street lamps that shine light in all directions, instead of lighting downward towards the street.
- Extra, unnecessary lights around the home
- Cities that run lights all night long


Light pollution uses more energy, may affect human health and our sleep cycles, and most importantly, corrupts our kids' telescopes and their curiosity. Over-illumination wastes about 2 million barrels of oil per day and lighting is responsible for one-fourth of all energy consumption worldwide.




* NOISE POLLUTION = any loud sounds that are either harmful or annoying to humans and animals. Some examples of noise pollution:

Links between noise and health= stress-related illnesses, high blood pressure, speech interference, hearing loss.

- Airplanes, helicopters, and motor vehicles

- Construction or demolition noise

- Human activities such as sporting events or concerts

Noise pollution can be disruptive to humans' stress levels, may be harmful to unborn babies, and drives animals away by causing nervousness and decreasing their ability to hear prey or predators.

* VISUAL POLLUTION: Visual pollution is what you would call anything unattractive or visually damaging to the nearby landscape.

This tends to be a subjective topic. Some examples of visual pollution:

- Skyscrapers that block a natural view

- Graffiti or carving on trees, rocks, or other natural landscapes

- Billboards, litter, abandoned homes, and junkyards

Mostly, visual kinds of environmental pollution are annoying and ugly, although some may say they are also depressing...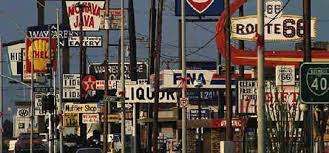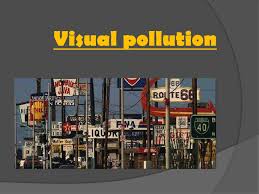 A lot of attacks, aren't there? There are, indeed many dangers to our Planet and we must be fully aware of them and make sure we'll be able to react quickly and dynamically in order to save the lives of future generations.
Before doing that, you'll have to face the test... and here, your success is guaranteed. I give you THE FORCE for everything!


Twitter Share
English exercise "Vocabulary: all sorts of pollution..." created by here4u with The test builder. [More lessons & exercises from here4u]
Click here to see the current stats of this English test



Please log in to save your progress.
---
End of the free exercise to learn English: Vocabulary: all sorts of pollution...
A free English exercise to learn English.
Other English exercises on the same topics : Find the word | Nature | All our lessons and exercises