Learn English > English lessons and exercises > English test #124936: No hesitation: in-into... on-onto


No hesitation: in-into... on-onto
You often find it difficult to decide whether "in" and "on" are "enough" in front of a noun, or "if TO, should be added, or not

"

... Yet, the solution is easy to find... Let's see!
I) IN or INTO ? both words refer to space, a place, or to something that puts limits on something else.
➡️ IN expresses a position, where something is in relation to a larger area around it. There's no change in places.
- When I arrived, my grandparents were in the kitchen, getting dinner ready.
IN is used after "to be" et "to stay" in front of nominal group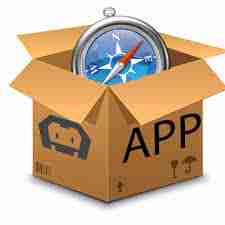 ➡️ INTO is used to express the movement of something, usually with a verb that expresses movement(e.g. go, come, fall, run). It shows where something is or was going.
- The kid was so happy to be at the beach that he ran directly into the water...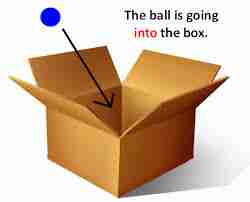 II) ON or ONTO: same difference of usage between ON and ONTO.
- The cat was running on the carpet, but suddenly, it jumped onto the table!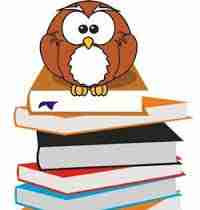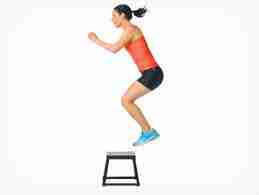 III) BE CAREFUL! Sometimes IN and ON are used instead of INTO and ONTO when the result of the action is considered more important than the movement involved. (especially with verbs of movement: come/ go / fall/ throw/ jump/ push/ pull/ put.
- "Where's my certificate?" "I've put it in a file!"
IV)

the verb to TURN has different meanings (depending on the particles behind it)
* to turn someone in : to denounce someone
* to turn into: to transform, change into...
There you are! That was easy, wasn't it? Make a little effort for the test and you'll see that you'll no longer fear INTO, or ONTO!


Twitter Share
English exercise "No hesitation: in-into... on-onto" created by here4u with The test builder. [More lessons & exercises from here4u]
Click here to see the current stats of this English test



Please log in to save your progress.
---
End of the free exercise to learn English: No hesitation: in-into... on-onto
A free English exercise to learn English.
Other English exercises on the same topics : Idioms | Movements | Prepositions | All our lessons and exercises