Learn English > English lessons and exercises > English test #90151: Uses of LIKE


Uses of LIKE
V
e
r
b

like + noun

Mum likes tea. Dad doesn't like horror films.
Do you like this colour? Jill really likes her friend Sue.

like + gerund
I like running. I don't like ironing.

Betty likes cooking / Betty likes to cook
like + infinitive
I like my children to be polite towards teachers.
would like conditional

What would you like to drink?
I would like an orange juice, please. / I'd like an orange juice
| | | |
| --- | --- | --- |
| | | |
| Do you like champagne? | Would you like some champagne? | Cheers! |
P
r
e
p
o
s
i
t
i
o
n

Lucy has got blue eyes like her father.
A magpie can't sing like a nightingale.


You should go to bed early, like me.
You should go to bed early as I do (NOT ' like I do ')



to be like What is the weather like today?
What is John like? He has black hair and he is a nice guy.



to look like Phoebe looks like her sister.
What does John look like? He has black hair and he wears glasses.



I love acid fruit like lemon, grapefruit and red currant.


to feel like to feel like + gérondif
Your jacket is nice, it feels like leather.
Do you feel like going out tonight?
to sound like
Fanny sounds like her mother on the phone.
to taste like
This fish tastes like salmon.
| | |
| --- | --- |
| | When you go hang-gliding you truly feel like a bird. |
N
o
u
n



likes (pl.)
My sister and I have the same likes.
like (sing.)
Mozart was a prodigious composer, we will never see his like again.

and the like
I never listen to punk music, metal, techno and the like.

to compare like with like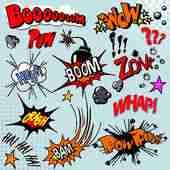 Have you ever heard the like?

A
d
j
e
c
t
i
v
e

in like manner
'of like mind'

I am glad to see that my father and my husband are of like mind.
Your son's portrait is very lifelike. Who painted it?

S
u
f
f
i
x

-like/suffix



shell-like
catlike godlike ladylike
childlike homelike) warlike
| | |
| --- | --- |
| | Mum! Teddy suffers from flu-like symptoms. |
idioms:
to drink like a fish
to lie like a thief
to eat like a horse
to feel like a million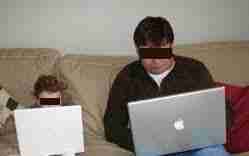 Like father, like son.


Twitter Share
English exercise "Uses of LIKE" created by lili73 with The test builder. [More lessons & exercises from lili73]
Click here to see the current stats of this English test



Please log in to save your progress.
---
End of the free exercise to learn English: Uses of LIKE
A free English exercise to learn English.
Other English exercises on the same topics : Grammar | Find the word | All our lessons and exercises